Wow…December 2nd already!  How is it that Christmas is just 22 days away?  I feel grossly unprepared for the next few weeks!
One thing that one of our readers will be doing right, is photographing all those special moments!  She's going to have help from one of the best, Katrina Kennedy!  Last night our Capture Your Holiday's giveaway closed and the winner was randomly generated.
Your Holiday Captured Through the Lens promises to help you make the most of documenting your holiday through the lens- no matter what kind of lens you are using!  So, point and shoot, phone, or DSLR users are welcome to work through the 7 tutorials (downloadable pdfs so you can refer back to them), 3 videos and more all in the next 3 weeks!  Our forum members have said great things about this course and I am really looking forward to learning from Katrina!
So, who is our lucky winner?
Laura, you'll be getting an email from me shortly!
I hope the rest of you will consider joining us for Katrina's class!  It's going to be great fun!!  Class starts today so don't wait!!
The holidays are sneaking up fast!  Thursday is Thanksgiving in the United States and that kicks off the holiday hustle and bustle that I refer to as MAYHEM!  We seem to zip from one holiday activity to the next with little time in between.
Have you ever gone back through your photos in January and thought…"I wish I'd thought to photograph…." or "I wish that photo had come out better…"  I know I have!
Katrina Kennedy of Capture your 365 knows exactly what we are talking about!  She has designed a 3 week, 7 lesson course to help you make the most of your holiday photographs. And you don't have to be a photo pro-  Your Holidays Captured Through the Lens will help you through those "must have" holiday photo moments no matter what type of camera you will be using (point and shoot, DSLR or phone)!
We are super excited to be giving away a seat in Katrina's class!  Just enter your first name and email address below.  There are some opportunities for bonus entries too- but don't wait the drawing ends at 11:59pm on December 1st!
I have a slight problem.  I love cameras.  I have more cameras than I know what to do with. I have a digital waterproof camera, at least 2 high-end consumer point and shoots, 2 compact size point and shoots and 2 DSLRs. (and don't get me started on lenses right now.) I love to buy cameras with the latest and greatest technology.  That is until lately.  Strangely lately my go to camera has become the camera on my trusty smartphone/iPhone.  The technological advances have made the cameras on smartphones almost if not better than cameras I spend big bucks on years ago.
I will admit in 2009 I became an Apple convert.  I have an intimate relationship with my iPhone, iPad, and MacBook Pro.  If Adobe would release Lightroom for the iPad, I would be in heaven.  In the meantime there are plenty of apps out there that do a darn good job as a substitute for Lightroom.
So now that you know my dirty little secrets, I am going to share with you a few other secrets to help you take great group photos for the upcoming holidays.
First of all why not use the camera on you smart phone.  Today, most smartphone camera are at least 8-megapixels.
Here are a few basic tips for taking better photos:
Lighting – If taking photos indoors don't be afraid to turn on a few extra lights on in the room even though with using the flash.  Also make sure the flash is on and not set to auto.  Know your flashes' range limitations.  Don't be afraid to move in closer to your subject(s).   Don't worry if you get right-eye, we can make that disappear in via the magic of software editing.  If you are taking photos outside make sure that the sun if behind you unless of course you want to capture a silhouette.
 Try taking the photo on the same level/height as your subjects.  If you are taking a photo of a group of children sitting on the floor, then sit on the floor, too.
 Turn your phone sideways to capture more detail or to get more people in the shot.  If you have iOS6 or 7 on an iPhone try the panoramic feature with a group. Just be sure to warn everyone to hold still a few extra seconds.
Your photos don't always have to be posed.  Sometimes the best photos are those you capture when the subject is unaware that you are taking their photo.
Final tip for now….it's digital so keep shooting.  Always take more than 2 or 3 shots and don't delete them until you are able to review them on a larger display.
For those members/readers in the US – I hope that these few tips help get you capture some memorable moments during the Thanksgiving holiday.
–Lisa Jo
With Love Studio is like totally psyched to bring you this week's Extra Special Throwback Thursday!
Each week we are bringing you a throwback kit that won't gag you with a spoon!This week
C
hunlin Designs
 is offering you this great kit 
"Java Junkie",
for just $2.00 
(November 7th-13th ).
I only have two Sneaks for you this weeks but they are cute!
Sugar Moon Designs has this little cute being released
And Marie H. Designs has this being released
Ramajo made this cute little layout using Sugar Moon's kit
This layout if by Marilyn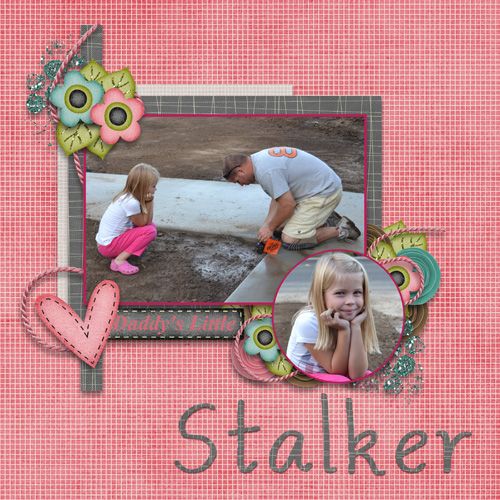 Vanessa made this awesome layout! I love how busy this is!
Today I have some super cute sneak peeks for you!
Coming from Fran B. Designs
From Sugar Moon Designs
Jellebellkes Design
Marie H. Designs
Lisa Rosa Designs
Our Witching Week fun is just getting underway!
When I wrote that title, I was suddenly singing "Get  Witchy With It" to the tune of Will Smith's Get Jiggy With It and now I can't get that song out of my head!!  Too bad this girl can't carry a tune.
Witching Week is our mini photo a day challenge to document the excitement of your days leading up to Halloween!  Every day there will be a photo prompt and if you take a photo, post in our gallery and share with us in our forum, you could win a Shutterfly Gift certificate! Each day that you play along gets you another entry towards the gift certificate. You can also earn a bonus entry for posting a layout with your photo!
Easy Peasy, right?  And with Digital Scrapbook Day coming up soon, that gift certificate will come in handy to print all those pages you'll be creating with your shiny new photos!!
But wait…there's more!  (You must read that sentence in your best TV announcer's voice).  Our designers are giving prizes for participating! There is a different designer sponsor every day and an adorable variety of participation prizes.
Our Prompt for Today is Harvest and my very good friend Jenn of Happily Ever After Photography sent me this adorable photo to use as our example photo.  This was her set for her fall mini sessions.  Isn't it cute?

So grab your camera or your phone- whatever you've got- and snap that photo!  Be sure to post by midnight Saturday (our forum is on Eastern Standard Time)!
We can't wait to see your photos!
Happy Wednesday! Sorry our post is so late today!
Today I have some cute sneaks for you!
Fran B Designs has these being released Friday!
How cute is this little owl, fox and scarecrow??
Callaluna Creations has this kit
This looks pretty interesting! I like the Skull Bride and Groom!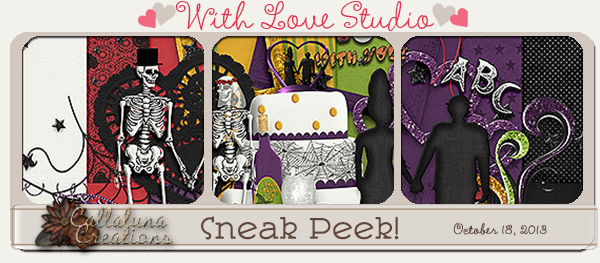 Made By Me inspirations
Who doesn't love glitter!
Layouts!!
This layout was made by Tammy using template I don't have a sneak peek for but being added to the shop Friday!
Credits: Jellebellekes Designs ~ Pastels Templates,
Marie H Designs ~ Off to School,
font ~ sf Erin
Layout By Tammy
Happy Wednesday! I have some Sneak Peeks for you today
Fran B. Designs is bringing us this bright and cheery kit
Layout by Romajo
Callaluna Creations has this being released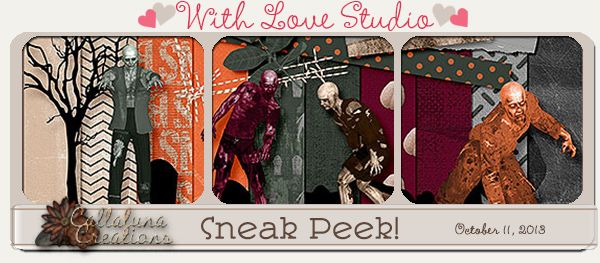 Marie H. Designs
Layout by Bren
AW Designs
Layout By Tammy
Today I have a few goodies for you! We have kits with Mermaids, Owls, Halloween and School buses! So much fun and different kits!
Fran B. Designs has this kit being released
Sugar Moon Designs has this
Lisa Rosa Designs
By Robin
By Lisa Rosa
KISS Kelly Inspired Studios
.
By Ramajo
And some awesome templates by Marie H. Designs
Here is a layout made with Octobers XOXO Collab by Marilyn  :)