Hi there! I hope everyone is having a Fantastic Friday. It's been a very exhausting week here for my household so I am so glad it's Friday and the weekend is here. We have a lot of new releases for you this week and I'm sure you'll find a few you just have to have. But before I get into the New Releases I wanted to mention to you that every week we have some really awesome deals around here at With Love Studio. Each week we feature 2 great Gifts with Purchase deals. All you have to do to earn these gifts is  make a purchase of either $5 or $10 and you automatically get them when you click the box in your cart. Each week they change so you have an opportunity to earn some really great products. This week we have these great Gifts with Purchase from our amazing designers:
Along with our Gifts with Purchase this week we also have our Featured Designer Sale going on all month from Mollyscraps and a retirement sale going on from Kiki Cole Designs.
Now on to the great new releases we have for you this week.
MagsGraphics

Happy Wednesday to you all and Happy Birthday Mayo Designs! Before we get into our sneak peeks this week I wanted to give you all the news of one of the biggest sales ever here at With Love Studio. This sale is in celebration of Mayo Designs' birthday. She is offering for one day only a HUGE 85% off her entire shop! So go shop now and make her birthday sale a success!
here is just a few of the great kits available in Mayo Designs' shop:
And now on to our sneak peeks!
Fran B. Designs
Lisa Rosa Designs
'
Here are some layouts done with other kits being released we don't have Sneak Peeks for!
Layout by Tammy
Layout by Romajo
Blog Challenge: Use an Alpha
Taking the time to use an alpha can often add lots of interest to your layout. For this challenge all you have to do is use an alpha. But there are so many ways to use them that I've decided to show you 4 different ways in the following layout, just in case you want to play with them more than usual. Anytime I see a square alpha like the one in May's XOXO Collab my first thought is to make a block. Sometimes I stack them, or set something on top of them. The second example (letter O) has a different color stroke around it. For the letter R I deleted part of the color so just the beautiful stitching shows. In the last letter (K) I changed the color of the alpha.
So use an alpha on your layout any way you'd like and remember to have fun. Don't have an alpha? Make your own with a font and clip a paper to it!
Here's the kit I used: May XOXO Collab Love Makes A Home


I'm so excited to introduce you to this month's Featured Designer, Molly Scraps!  Her designs are fresh, funny, and so full of personality (much like the designer herself).  Let's get to know her a little bit better.
How long have you been designing and can you tell us about how and when you started designing?
I have been entering design contests for 3 years but I got my first store in November 2012. I used to make sig tags about the time digital scrap kits were being used so I eventually moved into doing layouts.
Where did you come up with your design name?  What does it mean?
Mollyscraps was my forum name originally and described what I did. Now as my design name it acts as a noun too.
Where do you live?  Have you ever lived anywhere interesting?
I have lived in Indiana most of my life but I did spend a few years in Nashville, TN and for one summer lived at Cedar Point Amusement Park.
What is your newest kit?
My newest kit is Melemele Poni; that's Hawai'ian for Yellow and Purple. I had a gorgeous yellow and purple palette in my stash and I wanted to do something that was not a theme kit. I am really happy with it. I have also recently collaborated with 13 other designers to do a charity kit benefiting the Animal Protection League after they became involved with a nationally publicized farm animal abuse case here in Indiana. With a $10 donation at http://www.inapl.org you receive the kit free. You can find out more on my blog: http://mollyscraps4you.blogspot.com/
Where would you go if you were given a trip in a time machine?
This question really stumped me. I finally figured out that I would go back to my 9th grade Biology class. I would stick to it and get over the creepiness of dissections. It was because of this class I gave up on my dream to be a marine biologist. My life would be quite different if I had followed through with that.
What's the best tip you could pass along to your fans?
Love fully and cook nice!
What is one of your favorite movie quotes, and what movie is it from?

"The King's stinking son fired me. And thank you so much for bringing up such a painful subject. While you're at it, why don't you give me a nice paper cut and poor lemon juice on it? We're closed!" From the Princess Bride… so many good ones…
Is there anything else you would like to share with your fans?
My store is 30% off in May and look for a surprise special Memorial Weekend!
Thank you, Molly, for taking time to answer these questions for our fans to get to know you better!  Now let's take a look at your newest kit, Melemele Poni.
There are so many fine elements in this kit as well as cute papers.  Here are a few layouts from our gallery using Melemele Poni.
Such a versatile and beautiful kit!!  Remember Molly's entire store is on sale for 30% off the rest of this month so make your list and snag all your favorite kits at a great price!
I also have a cute Facebook Timeline Cover Freebie just for you using Melemele Poni!  Thank you, Molly, for allowing me to work with your gorgeous kit so I could give our fans a little treat.  To download just click on the preview.  I hope you enjoy your gift!
Keep scrapping those memories and be sure to share your creations with us!  Happy scrapping!
~Susan
Happy Friday everyone! First I wanna wish all those Mothers out there an advance Happy Mother's Day. We have a lot a great new releases and fun going on here at With Love Studio. Here is all the weekly releases and news:
Last chance to enter to WIN an External Hard Drive!!Go to our BLOG for more info!
contest ends Midnight EST May 11th

Mother's Day is almost here and to celebrate all our GREAT Mother's who love digi scrapping we've decided to do a huge Scrap-A-Thon this weekend! You will earn 1 entry into a drawing for a FREE XOXO Collab each time you post a layout this weekend to our Gallery. There will also be participation prizes for all other members who don't win the grand prize. Also look for fun challenges in the forums and other random goodies. Make this Mother's Day weekend the most relaxing weekend ever by doing something you love to do…SCRAP!!!

Hello everyone! I hope you're having a great day! Sugar Moon Designs here, I've got a new kit in the store – and I'm just itching to share it with you! It's full of creepy crawlies, but don't worry! They are all NICE bugs and they would love to decorate some of your layouts or hybrid projects!!
This kit is so much fun, I've made you a sweet little Facebook template – AND I'm going to offer you the chance to win a copy of the "Buggin' Out" bundle for yourself!!! All you have to do for a chance to win is leave a comment telling me what bug you love the most or what insect you hate the most . . . all the names will be put into a drawing and I'll choose one lucky winner! You have until Sunday, May 12 to comment! I'll post a winner then!
I'll go first – I actually like most bugs . . . ladybugs, dragonflies, praying mantis, ants . . . but I cannot stand roaches! ugh! Nothing makes me freak out faster than a cockroach! My daughter has actually petted a Madagascar Roach, they kept one in her science room! The thought just gives me the heebie jeebies! She hates junebugs becasue they always try to fly and stick into your hair. They're just big dumb bugs I guess! So now you tell me – what are your favorites and most hated?
Here's a little fun gift for you – just click to download and GOOD LUCK with the drawing!
UPDATE:
I have chosen the winner with a highly scientific method (randomly drawing a name out of a hat!) and Diane You are the WINNER!!!
Thank you to everyone who commented – this was a lot of fun!  To reward your efforts – here is a coupon for 30% off anything in the Sugar Moon Shop!  Use the code sweetbug30  when you check out! Coupon expires May 31, 2013!!
Thanks everyone and have a great week!
Hello Hello! I have for you today the Sneak Peeks of kits being released to the shop on May 10th!
Fran B. Designs
Ousia Studios
layout by Jessica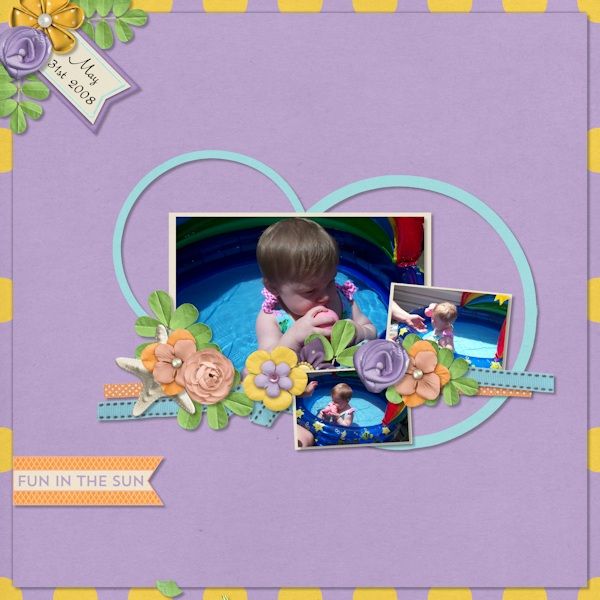 Molly Scraps
Layout by Romajo
Missy's Moments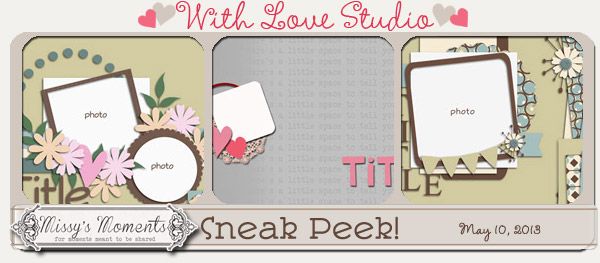 Hi there! May is here and we've got a great new month of challenges just for our blog readers. This month we really want to challenge our readers to complete our challenges and be entered into a drawing to win a next month's collab. You just simply need to take the challenge idea and go with it and make it your own by creating a layout that fits the challenge then post the layout in our Blog Challenge Gallery and then link your layout back here in a comment. Each entry you make earns you a bigger chance to win. So what have you got to wait for? Get to scrapping and posting your layouts.
May 7th: Blog Challenge—Fantasy Layout
Let's do a Fantasy Design! You can make a fantasy background or scene of your choice. If you don't have a fantasy kit you can easily give something some wings by using part of a butterfly like I did here with the girl on the horse. Other ideas are to use a large flower and set something on it. Take a photo and add some other elements to it that would suggest a fantasy scene.It's fun to try to come up with something that has that dreamy or whimsical look!


For my layout I used Garden Fairies by Designs by Shelly Marie

Welcome to another fantastic month at With Love Studio!  I know that many of you may be in scrapping overload (or shopping overload) from this past weekend's iNSD.  I hope you had a lot of fun!  Thank you WLS Designers for all the fantastic freebies and wonderful new kits you had in store this weekend. 
You know things never sit still in digiland right?  Our designers are already getting more kits up and ready to release.  I don't think some of them ever sleep or if they do that they are capable of designing in their sleep.  Ha!
Did you see this month's XOXO Collab by the WLS Designers?  This month's theme was Love Makes A Home.  I love the colors in this collab and the elements are perfect for scrapping all about home.  It's still on sale for 35% off through tomorrow too so it's like a bonus iNSD treat!
Did you know that we also have a challenge in the forum where all you have to do is make a layout using this month's XOXO Collab and you get 40 points?  Those points add up and you get a $5 coupon to use in our store!  Sweet!  So definitely show us what you create using this kit and start earning towards that GC!
I enjoyed scrapping with this kit this weekend and here's what I came up with.
I barely scratched the surface of the goodies awaiting you in this collab. Do you have a handyman (or handy person) in your life?  There were some adorable tool elements in the kit!  This kit would also be good to help you tell your story of when you first moved into your house.
In case you didn't get enough freebies over the weekend I have one more for you.  Here is a bracket cluster that I made using Love Makes A Home.  I hope you like it!  To download just click on the preview.
There is a shadowed and unshadowed version in the file so you can pick what works best for you.  Enjoy!
~Susan
Our Lovely Creative Team Members and Designers have had so much fun with our May Collaboration kit, Love Makes a Home.  We just had to showcase some of the beautiful layouts we have collected to go with this homey kit!
By Sugar Moon (featuring a template by our awesome guest designer, Mad Genius Designs)
By Tammy
By Jessica
By Missy's Bits
By Brown Eyed Susan
By jmzumer
So, what do you think?  Does this kit make you feel as homey and warm as it does us?
If so, leave a comment below and one lucky poster will get a free kit from the XOXO Collab shop!  Make sure you comment before May 15th if you want to be entered to win!